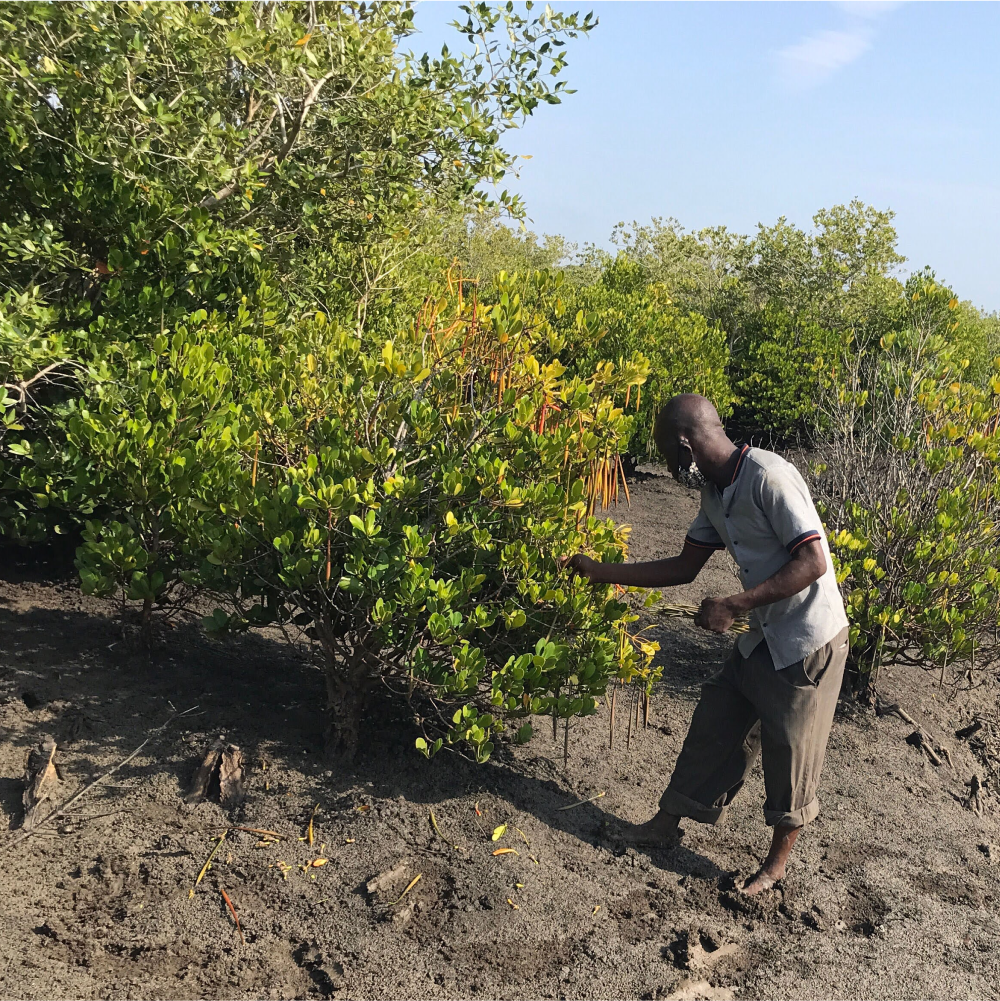 Mozambique
Since 2001, Mozambique has lost more than 3.5 million hectares of forest. That's an area more than a third the size of Portugal.
With charcoal production and the need to create fires to survive, over 70% of Mozambique's population rely on its forests to survive — it's the lifeblood for its citizens' social and economic wellbeing. Unfortunately, this has allowed the illegal practice to thrive until only a few years ago when the government took action to stop it.
Restoring these decimated Mangrove and coastal forests of Mozambique is absolutely vital to the future of the country. It will create new habitats for endangered animal species – like the Yellow-nosed Albatross – subdue erosion, improve the soil and water quality to increase farming yields to create economic benefits the county needs.
See Map
Kenya
Today only 7.4% of Kenya is covered in forests, down from 18% only a few decades ago.
Much of the remaining forests are surrounding Mount Kenya, the second highest mountain in Africa. Tragically, this surrounding former-fertile land is quickly turning into desert due to agriculture, timber harvesting and charcoal burning. These practices are the reason why 1/3 of Kenya's trees have disappeared in the first place.
Since the forests help to retain a mountain's natural water, many of Kenya's rivers have seen a large decrease in water flow over the last few years. This leads to farmlands becoming infertile and an increase in the rate in which ecosystems – like mangrove systems in estuaries – are destroyed. The result is food and water shortages, directly impacting the people living in the surrounding villages.
See Map